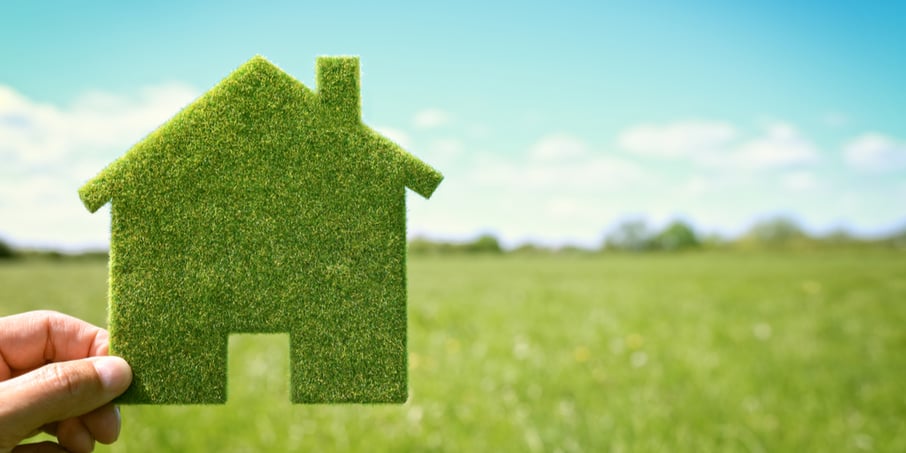 When choosing a block of land in Canberra, price isn't the only factor to consider. Some blocks of land will be easier to build on than others and some will have higher site costs especially if you need to demolish an existing residence.
So, how do you know which is the most suitable block for your growing family, lifestyle and budget?
Let's take a look…
1. Location, location, location...
The first big question is 'where do you want to live in Canberra? Think about which suburbs you see yourself living in and ask yourself?
What is the proximity to where you work, family and friends?
Which suburbs are close to your preferred local amenities like shops, schools, gym, recreational activities, public transport and childcare?
What is the flow of traffic like in those areas especially during peak hour?
Do you prefer established inner north or inner south suburbs with an abundance of trees?
Or, are you more attracted to newly developed sustainable Canberra suburbs with well-designed parks and recreational areas like Strathnairn in Ginninderry or Denman Prospect?

Are you aware of any proposed future developments in those areas that might impact your home?
There are so many options to consider. So how do you know which suburb, street and specific block will offer you the best value in terms of location, size of block, price and return on investment?
Buying land in Canberra is what we live and breathe every day and because we know the Canberra real estate market inside and out, we can help you find the answers to these questions and work with you to map out areas of interest early on in your decision making process.

2. Lifestyle
You become part of the community you live in. Essentially, you are investing in your entire neighbourhood so you want to make sure your location and lifestyle are a good match. Focus on what you and your family do together such as going on walks, cycling, playing at the local park, eating out at local café's and restaurants, playing sport, walking the dog and so on. Have you considered if your desired location will cater to the way you live for years to come?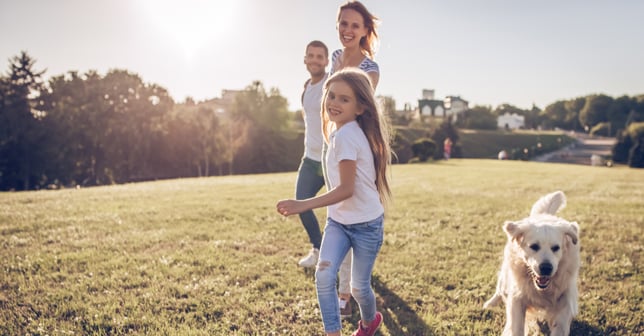 3. Block size and shape
The size and shape of your block will influence the design of your home, cost to build, maintenance required and footprint of your home.

Before you start looking at blocks, you need to know what size and shape block will suit the kind of house you want to build. So how do you determine what kind of house will suit you and your family?




To ensure maximum comfort of living you will need to consider:
How your family lives now and how your style of living will evolve over time?
Living spaces your family will need for time together and privacy?
Do you need a multipurpose/guest room to accommodate family and friends when they visit?
How much storage and parking space do you need?
What size backyard will accommodate the time you spend outdoors?
How can you maximise energy efficiency to keep your running costs down and ensure your ultimate comfort year round?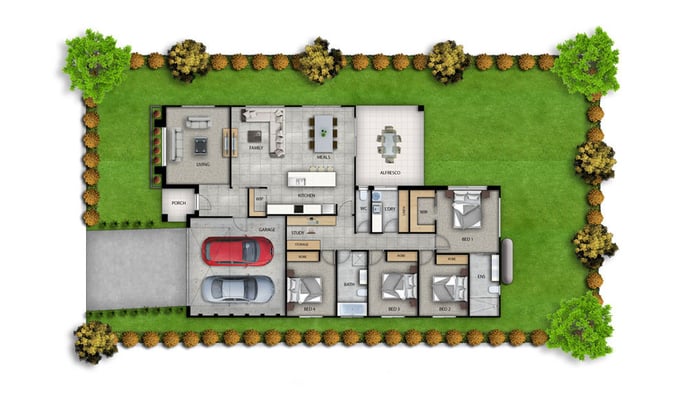 4. Design and orientation
The pinnacle of a good energy efficient design is the correct orientation of a house on any given block. Your home design should allow more natural light to enter your home and reduce the reliance on external lighting, whilst capturing more warmth in winter and reducing heat transfer in summer.
However, not every block will be able to accommodate your desired design and maximise energy efficiency at the same time. So you can make an informed decision before you buy a block of land in Canberra, our qualified and experienced building and design team can provide you with advice on any block you're considering before you make your purchase. You can also learn more about how to maximise natural lighting with your design orientation here.

5. Landfall
Land fall can be deceptive to the untrained eye and you don't want to get caught with a block that requires excessive site costs that you haven't planned for. Any slope will impact the design of your home and associated site costs to prepare your block for building. Some blocks will require retaining walls and big site costs. That doesn't mean a land fall should be completely avoided. It does however mean you need to understand what you're in for from the beginning.
The first step we recommend you take is to obtain an independant Site Survey for your desired block if its located in an established suburb, or obtain a preliminary site survey from the developer if your desired block is in a new development. We can facilitate a site survey for you, which will outline all the information required by our design team to understand any restrictions and report back to you before you proceed with purchasing a block.
6. Restrictions
Our design team can advise if there are any planning controls, covenants, overlays, zoning and council building restrictions including setbacks, heritage listing, height limits, frontage and easements (no building zones). It's imperative you understand these factors as they govern what and where you can and can't build your home. Before you get to far down the road you want to make sure you have all the facts.

7. Services
It's common for new developments like Strathnairn in Ginninderry or Denman Prospect to come fully serviced, though you will need to check with the developer as to exactly what is included in the cost of your desired block of land and obtain as much information as possible. For blocks in established suburbs you may want to check if NBN is connected in the area?
8. Soil conditions, environmental factors and trees
Soil conditions will vary from site to site in Canberra. The results of a soil test (also known as a lot classification or residential geotechnical report) by an engineer will determine the correct foundation for your new home. It's important to understand what's below the surface of your block before you start building to avoid any nasty surprises. We can point you in the right direction if you're not sure where to start?
The presence and location of trees on private property will be another important consideration. The shadowing of a tree and the ability to construct a home without interfering with its canopy or root zone should be investigated before buying an established block of land in Canberra. Tree removal in Canberra is governed and most trees on leased land in the ACT are protected under the Tree Protection Act 2005. Any work which may cause damage to these trees, such as tree removal, major pruning or lopping and groundwork near a regulated or registered tree requires approval. Click here for more information on how your block of land may be affected by an existing regulated or registered tree in Canberra or contact our building and design team.